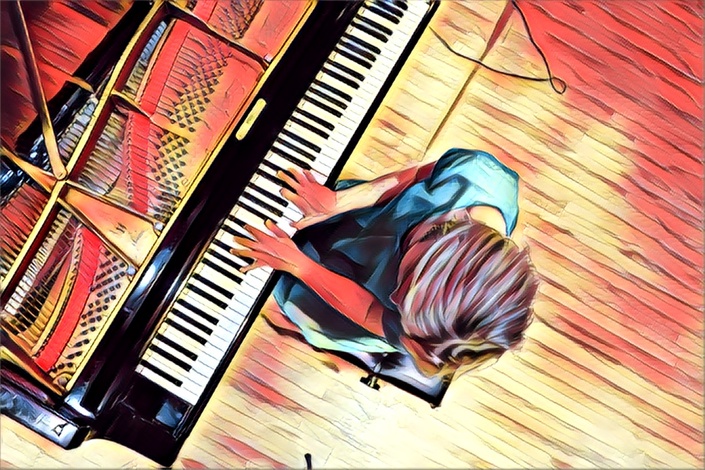 Piano Skills for Singers Level 2 - The Singer's Toolkit
The skills every singer, songwriter, choral conductor and voice teacher needs to have!
Watch Promo
Are you ever embarrassed when you are unable to play for your students? Do you feel inferior to singers who can play piano? Have you taken piano lessons in the past and found that the process is slow, frustrating and difficult?
What if I told you there is an easier way?
Piano training is one of the most crucial skills that any singer or voice professional needs to have, and is often lacking in singers of all styles. Many singers feel held back in their careers because they don't feel comfortable at the piano and aren't able to fully utilize it as a tool. This course has grown out of hundreds of hours of lessons, teaching singers how to be fully functional at the piano. We skip a lot of the useless material that is often taught in piano classes and go right for the skills that will help singers and voice teachers in their studios immediately. The approach is direct, simple and is a clear pathway to success at the keyboard.
In this course, we will cover:
How to play with correct technique, posture and hand position
How to get comfortable playing in all 12 keys
How to play the most commonly used vocal exercises in 12 keys
How to read chord symbols
How to create on-the-spot piano accompaniment parts without having to read every single note on the page.
How to finally get your sight reading together.
BONUS - how to teach at the piano all day without killing your back (or your neck, or your wrists)
This approach is direct. There are no method books full of exercises that you'll never use. No fussy scale fingerings that you have to memorize. No random patterns to memorize. All you will learn at the skills that you can use in your every day life as a singer, voice teacher or conductor.
TESTIMONIALS:
I'm excited to recommend Piano Skills for Singers. This is a fantastic course and an absolute game-changer for voice teachers. Seriously. If your piano is just for scales, and you're convinced that you can't learn to play, think again! Brenda Earle Stokes is a wonderful teacher and her course is super organized! Each section gives you the confidence to move on to the next section. What I really loved was learning that you don't have to be a brilliant pianist to accompany your students! Thank you, Brenda! This is a course that was long overdue! - Meredith Colby, Chicago voice teacher, speaker, blogger, author of Money Notes: How to Sing High, Loud, Healthy & Forever
I seriously LOVE your course, it has been so liberating - for the first time in my life i have been feeling like "oh i can do this". And it's been fun! And fun to then practice chords in a couple of songs. So thank you!!! You opened the piano door for me that i previously felt was closed. - T.H.
You're really likable and relatable. You're talking to me, not down to me. The course is organized in very short sections, so I won't be afraid to tackle one small piece at a time. Your lighting is good, your sound is good, and the way you show what you're doing on the keyboard is really good. - M.C.

Brenda is an inspiration She loves and breathes her passion for piano and her course is clear, concise and it works ! I can't wait to get to the piano every day now! Thanks Brenda!! - K.W.
Your Instructor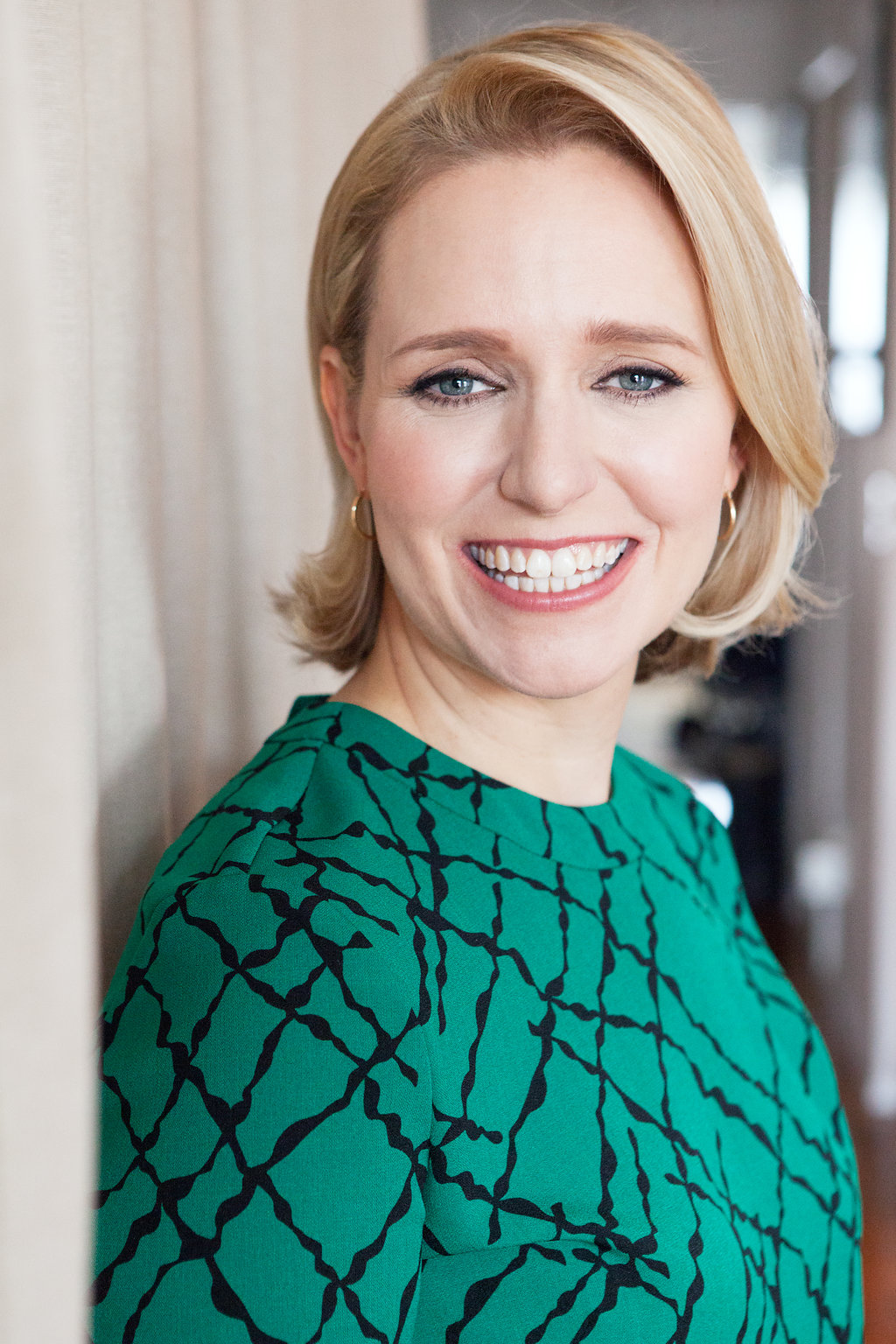 I am a pianist and vocalist skilled in the fields of classical, jazz, pop, rock, r&b and musical theater. Not only have I trained, I have performed at the professional level in each of these styles, and each holds a special place in my heart!
As a performer, I have worked as both pianist and vocalist as a leader and sideperson across the US and Internationally. I have performed at the Kennedy Center, Avery Fischer Hall, The Toronto Jazz Festival, The Christchurch Arts Festival in New Zealand and at Carnegie Hall, with artists such as trombonist Wycliffe Gordon, stage legend Maurice Hines, the Desoff Symphonic Chorus and many others. I even opened for Duran Duran once! As a conductor, I spent 8 years directing the New York Summer Music Festival's Jazz Choir and was the Artistic Director of the Rutger's University Queen's Chorale. I was an Episcopal Music Director and organist for several years as well! In any given week, you might find me singing with a classical choir, playing piano in a jazz club, playing keyboard and singing backup in a top 40 band or accompanying a Broadway singer. I love the challenge of wearing many hats and getting to express myself in different musical ways!
Because of my diverse musical skills and interests, I attract students with a wide range of interests and goals, from professional and pre-professional to children and teens to adults wanting to learn for fun and personal development. My students have sung on Broadway, in national commercials, have recorded solo albums and have been accepted to performing arts high schools and top conservatories in the US and Canada. I am skilled at creating a course of study that serves each of my students unique needs and interests.
I have served on the faculties of City College, the New York Summer Music Festival, the Grammy-winning Brooklyn Youth Chorus and the Diller-Quaile School of Music. I currently serve on the faculty at Fordham University, where I teach piano, voice and direct a jazz ensemble.
I have been active in music outreach and am proud to have served at NYC inner city schools through the Midori and Friends Foundation and the New York Pops Educational outreach. I am entering my 9th year in a music residency at the Ronald McDonald House, where I make music with seriously ill children and their wonderful families!
Course Curriculum
Getting Started
Available in days
days after you enroll
Section 1: Technical Considerations
Available in days
days after you enroll
Frequently Asked Questions
When does the course start and finish?
It starts immediately and it never ends! You get lifetime 24/7 access to the course and you can take the lessons as many times as you like. Some students even practice along with the video lessons! Each course contains video lessons with closeups of the keyboard and meticulously notated print materials that you can download and print or read from your computer or tablet.
What if I choose the wrong level?
The entire suite of courses has a 30-day no-questions-asked money back guarantee, so you can always return the course and get one better suited to you instead.
How is this course different from conventional piano training?
Conventional piano training is meant to train pianists to play challenging piano music, which takes a lot of years. This course is all about giving singers, voice teachers and choral conductors the skills they need to be successful in their work. I have distilled the necessary skills into an easy-to-use, straight-to-the-point curriculum that will have you playing the piano in a hurry!
What results can I expect?
The methods in these courses have evolved over 20+ years of private teaching and they have been "tested" on hundreds of students of differing experience levels. The courses are designed to be easy-to-use and get you playing the piano quickly and comfortably. You can expect the best results if you commit to daily practice and take your time going through the material. Keep a positive attitude and watch the videos as many times as you need to!
Do you have to be a singer to take this course?
Absolutely not! These courses are perfect for anyone who wants to learn how to play the piano quickly and effectively. Many of the course participants are singers, songwriters, voice teachers and choral conductors, but the courses also serve general music teachers, music therapists, instrumentalists and music enthusiasts. The skills taught in this course can serve anyone who is interested in learning them!
Do I have to be able to read music?
For Level 1 you don't have to at all, but for the other courses it is helpful to know how to read notes on a very basic level. All of the courses have print materials included, but the videos show a close up of the piano so you'll have no problem learning from watching the keyboard.
What if I need help?
Each course gets you an invitation to a private Facebook group, where you can ask questions, get exclusive content and interact with other course participants. You can also reach out to me personally (pianoskillsforsingers at gmail dot com) if you need specific help.