FREQUENTLY ASKED QUESTIONS: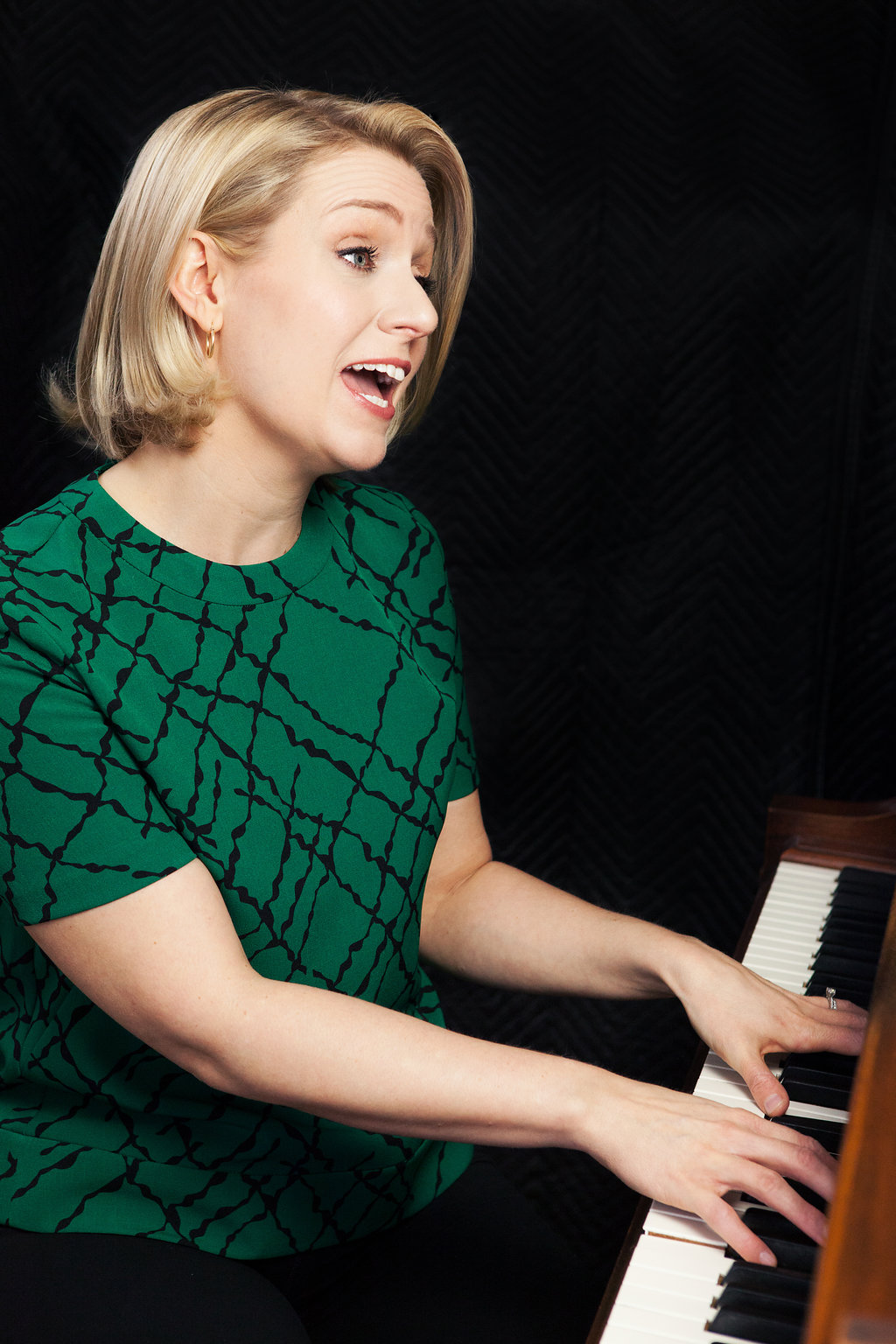 When does the course start and finish?
It starts immediately and you get full access for as long as the courses exist! You get 24/7 access to the courses and you can take the lessons as many times as you like. Some students even practice along with the video lessons!
Each course contains video lessons with closeups of the keyboard and meticulously notated print materials that you can download and print or read from your computer or tablet.
How long have you been doing what you do? Why did you create this course?
I have been studying piano for 37+ years, and have a Bachelor's and Master's degree in jazz piano. I have performed as a pianist, singer, singer/pianist and conductor all over the world in the fields of jazz, music theater, classical and pop/rock. I have taught every imaginable level from early childhood, through high school, to the college level and teaching professional development to established teachers.
After many years of teaching singers how to play the piano, I decided I wanted to make my unique teaching methods available to a much broader audience. I had witnessed so many incredible musical transformations that I thought I could help so many people make music at the piano and develop skills that would help them with their businesses. I taught myself how to shoot and edit video (I had never done it before!) and created Level 1 in Spring of 2018. A couple of years later and now I have hundreds of students worldwide. It's been a dream come true!
How is this course different from conventional piano training?
Conventional piano training is meant to train pianists to play challenging piano music, which takes a lot of years. This course is all about giving singers, voice teachers and choral conductors the skills they need to be successful in their work. I have distilled the necessary skills into an easy-to-use, straight-to-the-point curriculum that will have you playing the piano in a hurry!
What results can I expect?
The methods in these courses have evolved over 20+ years of private teaching and they have been "tested" on hundreds of students of differing experience levels. The courses are designed to be easy-to-use and get you playing the piano quickly and comfortably. You can expect the best results if you commit to daily practice and take your time going through the material. Keep a positive attitude and watch the videos as many times as you need to!
What ages are best for this course?
This course is ideal for people aged 13 and up. For younger people, I suggest private lessons, unless they are super self-motivated and have some musical background.
Do you have to be a singer to take this course?
Absolutely not! These courses are perfect for anyone who wants to learn how to play the piano quickly and effectively. Many of the course participants are singers, songwriters, voice teachers and choral conductors, but the courses also serve general music teachers, music therapists, instrumentalists and music enthusiasts. The skills taught in this course can serve anyone who is interested in learning them!
How much should I practice?
Generally, you can work your way through this material pretty well with only 30 minutes a day, but you can make a lot of progress with even 15 minutes a day. The key is to be deliberate and focused with your practice, and I even include practice guides with each course to help you structure your practicing!
Do I have to be able to read music?
For Level 1 you don't have to at all, but for the other courses it is helpful to know how to read notes on a very basic level. All of the courses have print materials included, but the videos show a close up of the piano so you'll have no problem learning from watching the keyboard.
What if I choose the wrong level?
The entire suite of courses has a 30-day no-questions-asked money back guarantee, so you can always return the course and get one better suited to you instead. If you aren't sure which course is for you, read this blog post.
What if I need help?
Each course gets you an invitation to a private Facebook group, where you can ask questions, get exclusive content and interact with other course participants. You can also reach out to me personally ([email protected]) if you need specific help.